Hatem Elliesie in conversation with former Federal Constitutional Judge Udo di Fabio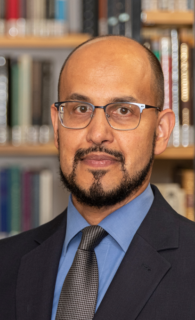 On 10 June 2021, Group Leader Hatem Elliesie discussed his research on Islam in Germany with Prof. Dr. Dr. Udo di Fabio, a former judge of the Federal Constitutional Court and host of the podcast "Auf den Grund! – Wissenschaft im Gespräch mit Udo di Fabio".
In the podcast, di Fabio, founder and Director of the Forschungskolleg normative Gesellschaftsgrundlagen, a research centre on the normative foundations of society at the University of Bonn, discusses current social trends with both renowned scholars and young researchers in the fields of politics, economics, and law. The aim of the podcast is to explore current debates that reveal ruptures within the normative fabric of contemporary society.