Current projects
Cooperation partners: Eugen-Biser-Foundation, Robert Bosch Foundation, Erlangen Center for Islam and Law in Europe EZIRE
Promotion: Robert Bosch Foundation
Duration: 2019 – 2021
EZIRE Staff member: Nina Nowar, M.A.
Project homepage: islamberatung-bayern.de
Islamic Affairs Consultancy in Bavaria is a project of the Eugen-Biser-Foundation in cooperation with the Robert Bosch Foundation and the Erlangen Center for Islam and Law in Europe EZIRE at the Friedrich Alexander University Erlangen-Nuremberg. The offer is aimed at local authorities, charities and church institutions as well as Muslim associations and organizations. Confidential, ideologically neutral and free advice is offered one-to-one on the phone, by email or on site.
For many decades, Muslim life has been a social reality in Bavarian communities: according to estimates, around 600,000 Muslims currently live in Bavaria – within a total population of 13 million. The study "Brückenbauer in Bayern", bridge builders in Bavaria,  commissioned by the Eugen-Biser-Foundation and the Robert Bosch Foundation, found that the relationship between Bavarian municipalities and Muslim organizations is often characterized by prejudices and uncertainty. At the same time, everyone involved has the same questions: what can a good coexistence look like and how does the practical implementation work? This is where the Islam consultancy in Bavaria comes in, whose consulting concept addresses the needs of those seeking advice to develop context-oriented and needs-based solutions on site together.
The goals of the Islamic Affairs Consultancy are manifold. By providing basic knowledge and demonstrating skills in counseling sessions, knowledge should be promoted and competences strengthened. Involved actors are thus supported in dealing with Muslim-influenced living environments as well as municipal structures and processes. In addition, in the symbol of bridge building, communication should be made possible – the Islamic Affairs Consultancy initiates speech and meeting occasions between the various actors, establishes contacts and brings key people together. It offers assistance in setting up, using and establishing a sustainable cooperation network on site. In addition, action strategies and solutions are to be found together with the actors involved in order to be able to answer questions and deal with specific challenges. Controversial positions in the coexistence are moderated religion-competent, if necessary, the Islamic Affairs Consultancy mediates between the conflicting parties.
The topics covered by the Islamic Affairs Consultancy in Bavaria are:
Cooperation opportunities between municipal and Muslim actors in working groups and committees

Participation of Muslim organizations in municipal fields of action

 Muslim children and adolescents in community institutions

Muslim pastoral care, care and burials

Age and health

flight and migration

Mosque construction and Muslim parish life

dialogue projects

Youth and education work
As well as possibly also other topics in agreement.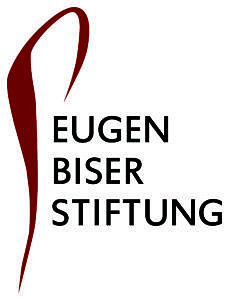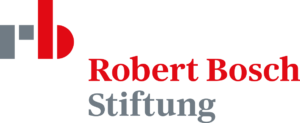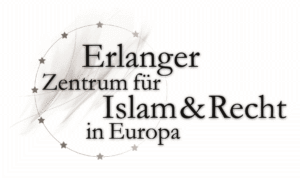 Media coverage of the project:
https://www.br.de/nachrichten/bayern/islamberatung-fuer-kommunen-startet-2019-in-bayern,RBS8UE7
https://www.sonntagsblatt.de/artikel/bayern/neue-islamberatung-fuer-bayern-startet-zum-1-januar
https://www.sueddeutsche.de/bayern/islam-beratung-kommunen-1.4241923
https://www.islamische-zeitung.de/biser-stiftung-startet-islamberatung-fuer-kommunen-in-bayern/
https://www.presseclub-muenchen.de/veranstaltung-detail/ab-januar-2019-islamberatung-in-bayern-brueckenbauer-zwischen-muslimischen-lebenswelten-und-kommunen-2412.html
https://www.welt.de/regionales/bayern/article185080296/Beratungsstelle-soll-Kommunen-und-Muslime-zusammenbringen.html
Head: Dr. Jörn Thielmann (EZIRE), Prof. Moncef Ben Abdeljelil (Universität Sousse, Tunesien)
Promotion: Volkswagen-Stiftung
Duration: 2015 – 2019
Rather than a linear transition to democracy, the Arab uprisings have triggered a multitude of struggles over the identity of society and the 'good' order of state. We assume that these struggles occur on a national and local level simultaneously. By investigating selected quarters of four Arab cities (Beirut, Amman, Sana'a, and Tunis) plus Istanbul (with independent funding), our research will deliberately start on the local level. In doing so, it is our goal to shed light on two intertwined processes: (1) the spatial politics of constructing and bridging identities and (2) the struggle over the definition and enforcement of moral norms in public spaces – be it by demonstrative religious appearance, milieu pressure (Turk.: mahalle baskısı), the threat of violence by radical groups, or by coercive governmental policies. Thereby we aim at analysing the driving forces behind the current changes. Who are the crucial actors? What role plays the interaction of state institutions and private/civil society actors? What are the declared goals and what are the tacit normative assumptions? What kind of political means and arguments are being used to achieve them? Can we describe these developments as "Islamization of the City"?
Information about the project (Volkswagen-Stiftung)
This study aims to explore the mission of the two Ahmadiyya organizations in the first half of the 20th century and to put in the context of early globalization. In the process, (a) the tensions between the two organizations, both of whom raised their sole claim to a global message of religious renewal, should be examined; (b) the mission should be put in context of anti-colonial aspirations of the Muslim community in Europe, and (c) the European mission of the Ahmadiyya as contribution to the reform of Islam should be questioned.
Abstract (German)
Publications from the project

Monographs (peer-reviewed)
The Ahmadiyya Quest for Religious Progress. Missionizing Europe 1900 – 1965. Leiden: EJ Brill, 2015.

'Etwas hoffen muß das Herz'. Eine Familiengeschichte von Juden, Christen und Muslimen. Göttingen: Wallstein Verlag, 2018

On the Margins. Jews and Muslims in Interwar Berlin. Leiden: E.J. Brill (Series MUMI 34), 2020.
Journal and book contributions (peer-reviewed)
"A Laboratory of Modernity. The Ahmadiyya Mission in Interwar Europe", The Journal of Muslims in Europe (2014): 1 – 25.
"The Dynamics of Adaptive Globalisation. Muslim Missionaries in Weimar Berlin", Entangled Religions 1 (2014): 115 – 158.
"In Search of Religious Modernity: Conversion to Islam in interwar Berlin", in Muslims in Interwar Europe. A Transcultural Historical Perspective, ed. von Bekim Agai, Umar Ryad und Mehdi Sajid. Muslim Minority Series. Leiden: EJ Brill (2015): 27 – 66.
"Lisa's Things: Secular Jewish Traditions in Muslim Exile 1937 – 1957", The American Historical Review. Things and People on the Move: Migration and Material Culture, special issue ed. by Leora Auslander and Zahra Tara (2016).
Book contributions
"Das vergessene Experiment. Deutsch – muslimische Wahlverwandtschaften in der Zwischenkriegszeit", in Ouverture Spirituelle. Disputationes der Salzburger Festspiele 2014, hg. von Claudia Schmitt-Hahn. Salzburg: Herbert Batliner Institut (2015): p. 35 – 41.
"Das vergessene Experiment. Jüdisch – muslimische Wahlverwandtschaften in der Zwischenkriegszeit", in Interreligiöse Beziehungen im Wandel der Zeit, hg. von Michael Gabel, Jamal Malik und Justyna Okolowicz (=Forum Religion, Bd. 11). Münster 2015.
"The Jews of Marienwerder: A Very Short History". Schody Kawowe, Kwartalnik Kwidzyńskiego Towarzystwa Kulturalnego (Kwidzyn, PL, 2015).
"Setting the table in Jewish and Muslim homes: A cookery book in exile." In Displaced Objects, edited by Alexandra Galitzine-Loumpet et al. Paris: Collège d'études mondiales (2016).