EZIRE Teaching: Winterterm 2018/19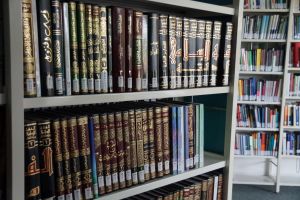 In the following winterterm, the scientific researchers at EZIRE once again offer a variety of courses that can be visited by students of the MA program Middle Eastern studies or as guest students.
Dr. Jörn Thielmann, Alexander Braig und Stephanie Müssig take on the Introduction to Middle Eastern Studies. Moreover, Alexander Braig offers the Historical Seminar in the module History of the Islamic World and Stephanie Müssig offers the cluster course Attitudes about Migration in Europe. Tibor Linke teaches the Introduction to Islamic Law and Dr. Jörn Thielmann will supervise students' with the research colloquium.
The term is bound to be interesting! More information are available on our Teaching Site or on UnIvis. Term starts on October 15th 2018.