Preview: Islam in Germany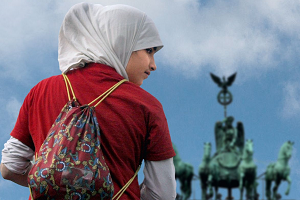 The new publication of Mathias Rohe "Islam in Germany. A Stocktaking" will be released on the 19th of September 2016.
Muslims have been living in Germany for decades, but still many of them are seen as alien, sometimes even as a threat. With his profound survey on Islam in Germany, Mathias Rohe contributes to the objectification of the topic. His book describes the history of Islam in Germany as well as the variety of current Muslim living realities. It shows the importance of different religious orientations and cultures and screens the manifold Muslim organizations, initiatives and and positions existing in Germany today. In the center of his research he puts the question on how Muslim life can unfold itself in German everyday life: Which barriers exists for mosques, minarets, prayer calls or religious dress codes? How can ritual commandments – such as fasten, circumcision or religious slaughter – be integrated into German everyday life? How are the state and Muslim organizations collaborating? Are Islamic norms compatible with German law?
Finally, Rohe asks about perspectives on peaceful co-existence in times of refugees, muslim-religious extremism and Islamophobia. His work is an indispensable foundation for everyone who aims at taking part in the discussion on Islam in Germany without illusions or anxieties.