Stephanie Müssig awarded with BAdW 2021 science prize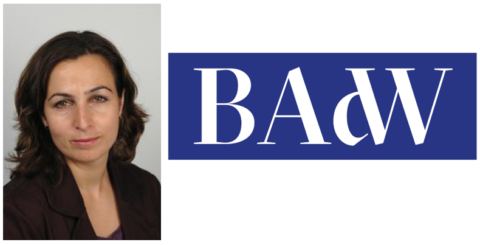 The Bavarian Academy of Sciences and Humanities (BAdW) honours EZIRE Deputy Managing Director Dr Stephanie Müssig with the 2021 Peregrinus Foundation Award "for her significant research contribution to the empirically grounded understanding of Muslim beliefs and practices in Germany." The Academy recognizes Stephanie Müssig as "a leading researcher in the field of quantitative research on religion."
At the EZIRE, she is the principal investigator in the BMBF project Correlations (2020-2024) as well as co-applicant of the DFG project Mosque archives (2020-2022).
Since 1997, the Academy has awarded this prize to young scholars in the humanities whose publications are stimulating for the understanding of interdisciplinary contexts and the resulting questions.
The press release (in German) of the BAdW, as well as the eulogy (in German) for Dr Müssig, are available via the respective links.