Dr. Mahmoud Jaraba on the Salafist scene in Bavaria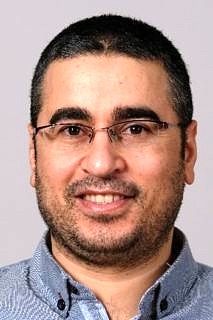 In an interview with Götz Nordbruch, co-director of ufuq.de, Mahmoud Jaraba spoke, among other things, about current trends within the Salafist scene in Bavaria and discussed ways of dealing with said scene.
In general, the influence the Salafist scene has had on its followers had been quite powerful, as it would not merely convey religious and political positions but also make a remarkable impact on the social level. While the scene had grown continuously since the 1990s, Jaraba notices a recent decline in activity. According to him, various reasons were responsible for this, with the "zero tolerance policy" of the Bavarian security authorities playing a major role. Nevertheless, precisely this strategy could lead to a shift of activities into the informal space, which in turn would make observations more difficult.
Additionally, Jaraba identifies an increasing trans-regional network of actors. By intensively using social media, Salafists had created an additional platform for communication, which particularly appeals to young people. Especially in times of crisis, Jaraba says, Salafists were gaining new followers amongst youths, which is why he calls for additional strategies such as the consistent expansion and professionalization of prevention work in schools.