New DFG-Project at EZIRE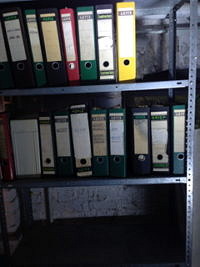 From November 2020 a new DFG-Project, for researching mosque archives in Germany using the Example of the Ahmadiyya-Lahore Archive in Berlin-Wilmersdorf, overseen by Dr. Gerdien Jonker, will be launched.
The projects aims to find out how mosque archives as historical sources enrich our knowledge on the functioning of mosque communities and asks what one sees differently when looking through this particular lens.
The mosque archive of the Ahmadiyya-Lahore Community in Berlin covers a period of almost 80 years (1928–2004), including letters and notebooks, photo- and postcard albums, correspondences, mission journeys and mission pamphlets.